MAYLA MAYLA MAYLA MAYLA MAYLA MAYLA
TUESDAY 25 AUGUST 15:30 CET COLLECTION PRESENTATION FOLLOWED BY A CONVERSATION WITH DESIGNER MARLENE ABRAHAM TUESDAY 25 AUGUST 15:30 CET COLLECTION PRESENTATION FOLLOWED BY A CONVERSATION WITH DESIGNER MARLENE ABRAHAM


Sustainable and vegan materials were the starting point for developing our spring/summer 21 collection.

All materials used are either organic, recycled, FSC-certified and plant based from the Swedish forests.

The collection contains easy-to-wear feminine pieces for everyday life. Late 70's meets early 80's with oversized linen blazers, frilly crop tops and high-waisted eco denim. Clinched waists and wide shoulders make for a powerful silhouette, whilst a fresh colour palette and draped materials in ditsy florals soften the overall look.

Our Mayla Muse is simply natural and effortlessly cool in her dreamy looks wherever she goes.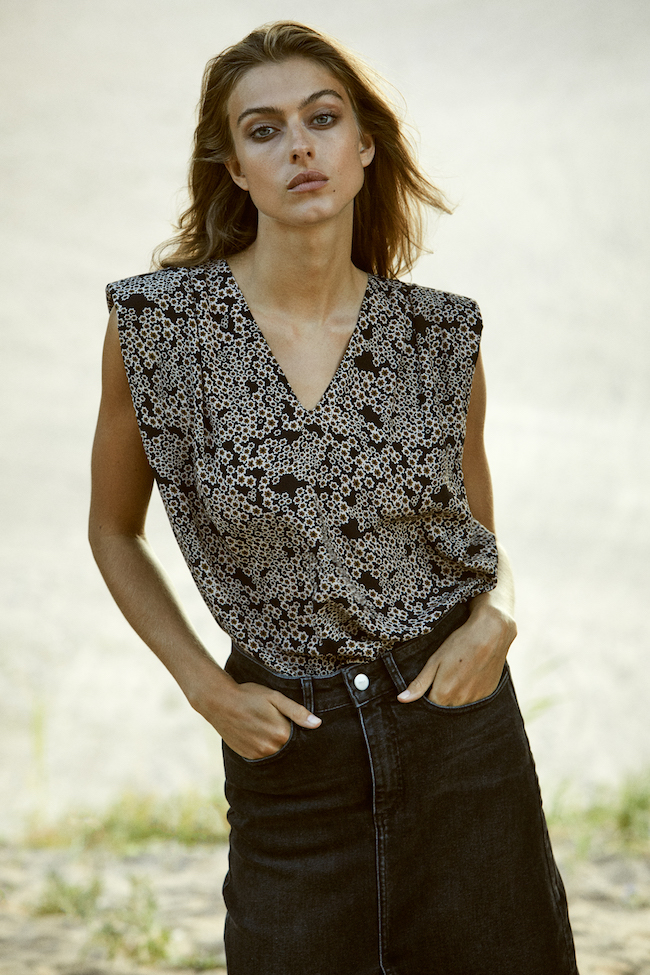 "We challenge and push the limits of sustainable fashion, by creating stylish clothing in a climate-friendly and cruelty-free way."

With the respect for people, animals and environment, MAYLA is committed to empower women with vegan and sustainable clothing. Designer Marlene Abraham creates timeless pieces that should be worn and loved for many seasons ahead. Since 2020 Mayla is a 100% vegan brand, certified by PETA, the world's largest animal rights organization.