MARIA NILSDOTTER MARIA NILSDOTTER MARIA NILSDOTTER MARIA NILSDOTTER
WEDNESDAY 26 AUGUST 14:00 CET COLLECTION PRESENTATION FOLLOWED BY A CONVERSATION WITH DESIGNER MARIA NILSDOTTER WEDNESDAY 26 AUGUST 14:00 CET COLLECTION PRESENTATION FOLLOWED BY A CONVERSATION WITH DESIGNER MARIA NILSDOTTER

Lightyears Ago is a very personal collection for Maria Nilsdotter. Her main inspiration for it was born during an emotionally turbulent time during which she was constantly listening to two songs. They brought her comfort and a sense of trust in the universe. Rather than trying to interpret the meaning of the songs through the collection, she wanted to explore her own emotions and what the songs evoked inside her.

"My wish is that the pieces in Lightyears Ago reflect nostalgia, memories and hurt but also love, hope, spirituality and the supernatural. This collection is a celebration of the mystery of life and I hope that the pieces bring a feeling of empowerment and trust in oneself and the chosen path."

All pieces in Lightyears Ago are hand made in recycled silver or fair-trade gold set with precious stones like diamonds, moonstones and lapiz lazuli. And as always, freshwater pearls.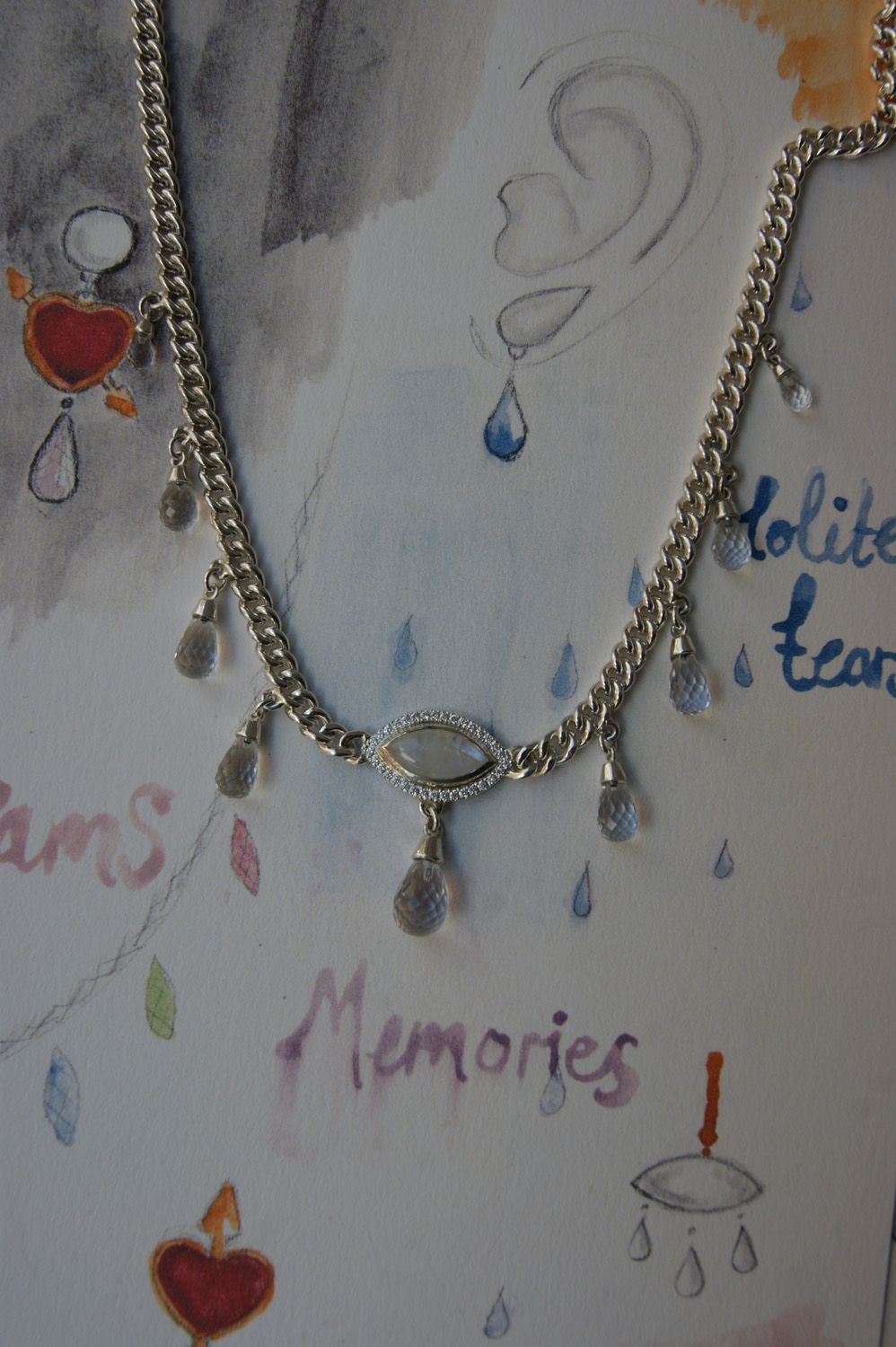 The world of MARIA NILSDOTTER is filled with wondrous creatures, intriguing characters, and unexpected twists. Each piece of jewellery tells a unique story often inspired by a mysterious, dark, yet sparkling fantasy world. Whether it is fine jewellery in 18k gold, silver pieces, or elaborate rings and headpieces, material and craftsmanship run like a thread through all her work.

Maria Nilsdotter graduated from Central Saint Martins in 2007 with a BA in Jewellery Design. She started her own brand that same year. Since then she has consistently reinvented her design, never losing touch of her love for Nordic nature and mysticism. Maria Nilsdotter's design is a personal yet timeless universe where one can find strength and inspiration to create their very own collection of everyday armour.