HOUSE OF DAGMAR HOUSE OF DAGMAR HOUSE OF DAGMAR HOUSE OF DAGMAR HOUSE OF DAGMAR
TUESDAY 25 AUGUST 10:30 COLLECTION PRESENTATION FOLLOWED BY A CONVERSATION WITH THE FOUNDERS TUESDAY 25 AUGUST 10:30 COLLECTION PRESENTATION FOLLOWED BY A CONVERSATION WITH THE FOUNDERS TUESDAY 25 AUGUST 10:30 COLLECTION PRESENTATION FOLLOWED BY A CONVERSATION WITH THE FOUNDERS

The SS21 collection is our escapism dream collection. Forced to re-think; what do we really need. For SS21we are going full eco-conscious and 100% sustainable in our choices which made us re-evaluate our needs and possibilities.

We have created a modern, feminine spring/summer collection wardrobe, filled with elevated essentials, sartorial classic stripe shirting, anew denim range, FSC certified satin maxi skirts, and the new seasonal IT suit.

With knitwear as a core category, we offer long rib knitted cardigans to warm you and give comfort in the beginning of the season, and the perfect knitted top, skirt and dress that makes you feel flawless at every occasion.

The color palette is neutrals with tones of blues, light yellow and sticky greens. The prints are inspired by the contemporary artist Yvonne Robert, known for her strong hand drawn graphic expressions.

For SS21, we offer pieces for you to love and keep in your wardrobe long-term as classics.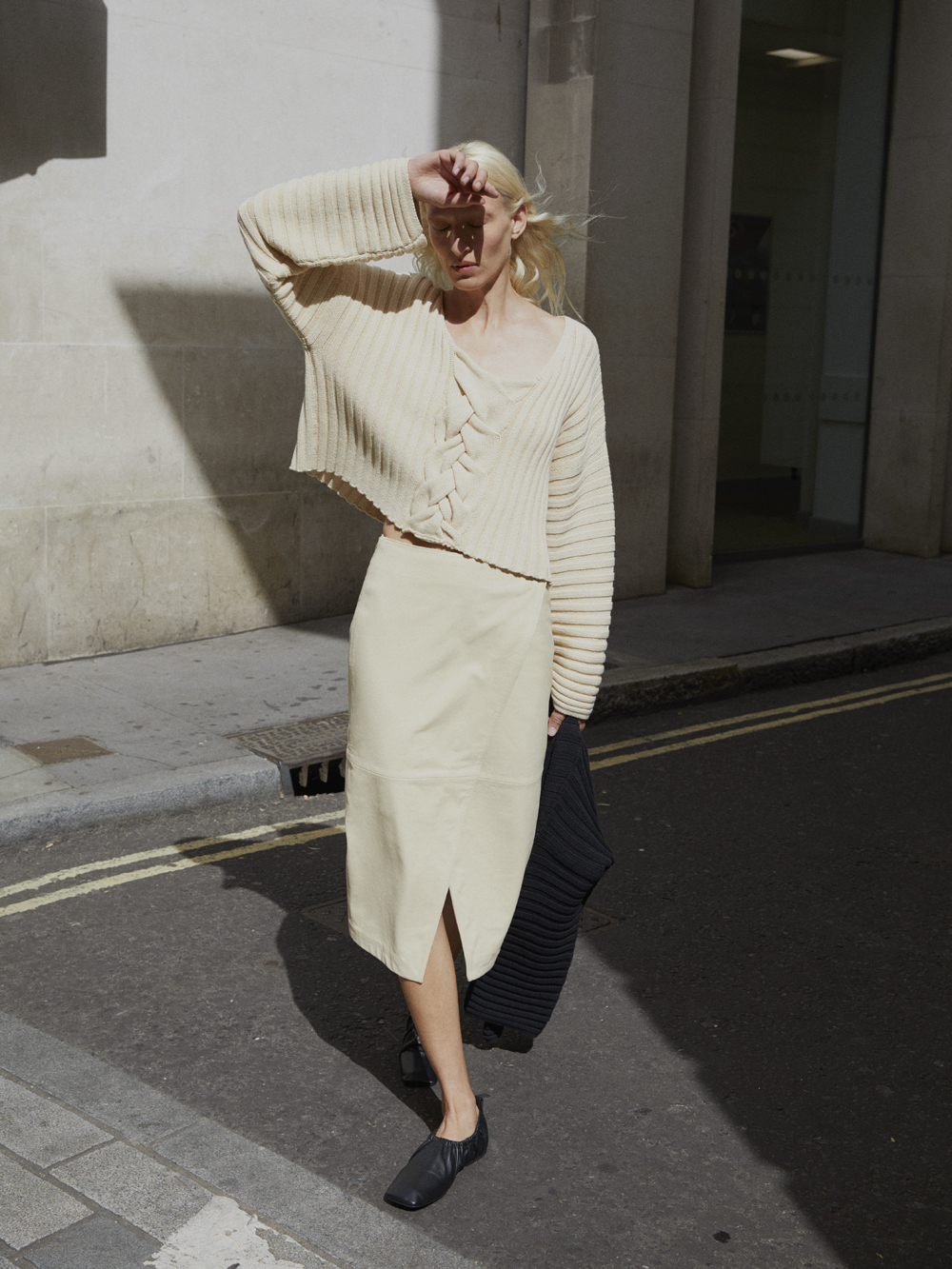 When HOUSE OF DAGMAR was founded in 2005, we had a desire to establish a long-lasting business based on a high quality-approach throughout everything we do. High quality contributes to a longer life span for clothes, which is ultimately better for the environment. We do not need to destroy the earth's recourses unnecessarily. Over the years, we have learned a lot about which fibers and production methods are better for the earth, and we still learn every day. Today, as the term "sustainability" is widely known and clearly defined, we need to collectively become more engaged and together make better choices for the earth.

Choosing materials and designs that are long-lasting yet kind to the earth, humans and animals are central to our business and brand.

For us, this is not only a trend but an important journey that we started 2005. It is an important part of who we are and what we do, it is a part of the Dagmar-DNA.