BY MALINA BY MALINA BY MALINA BY MALINA
WEDNESDAY 26 AUGUST 17:15 CET COLLECTION PRESENTATION FOLLOWED BY A CONVERSATION WITH THE DESIGNER WEDNESDAY 26 AUGUST AUGUST 17:15 CET COLLECTION PRESENTATION FOLLOWED BY A CONVERSATION WITH THE DESIGNER


"DECADENT MOMENTS - AW20"
Saturday Night Fever hit cinemas in 1977 and the world fell head-over-heels in love with disco. This made everyone reaching for their platform shoes for dancing their troubles away. Nothing quite says the seventies like a disco dancefloor. The 70's era heralded newfound freedom of expression, a wild decade full of disco outfits and revolutions - the decade that still matters today. This collection does not only take you back to the Grace Jones of the world, dancing the night away at Studio 54, but also recalling back to the flawlessly assembled everyday suits. Perfectly balanced between masculine and feminine, including a touch of the Jacky-o elegance.

1970's fashion is giving us a wide variation of styles; hippie chic, power dressing, glam rock and even punk – all within an exceptional ten-year timeframe "Everything old is new again''. You can thank the glamorous women of the '70s for the loungewear-as-streetwear trend—it was part of their love affair with silk. Since a long time By Malina has embraced this trend. We love the outdoor pyjama style and have many pieces in the collection you can mix and match. In this drop, we mix patterns, sizes of prints and colours to make the collection interesting and fun. We have three prints. First the Ikat print, it gives us that darker glamorous look, with a base of black with brown and cobalt blue as the accent colour. Our second print is called Magnolia, this dark fall floral print comes in two colour variations, Canyon rose and Indigo Blue. The last print is called Botanic Tribe- a creme and violet coloured mix of tribe-like symbols. This print is incorporated on all our silk products and loungewear.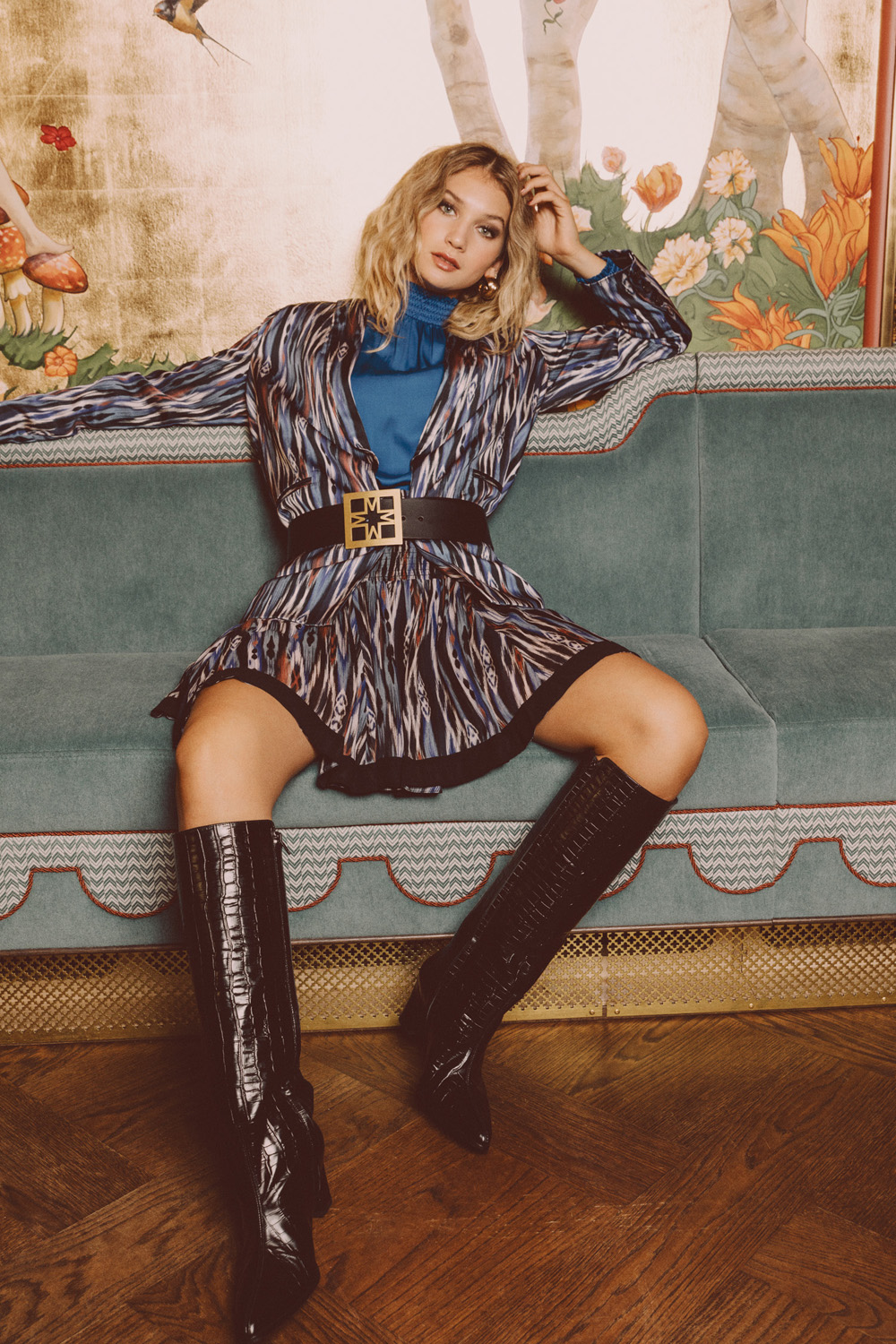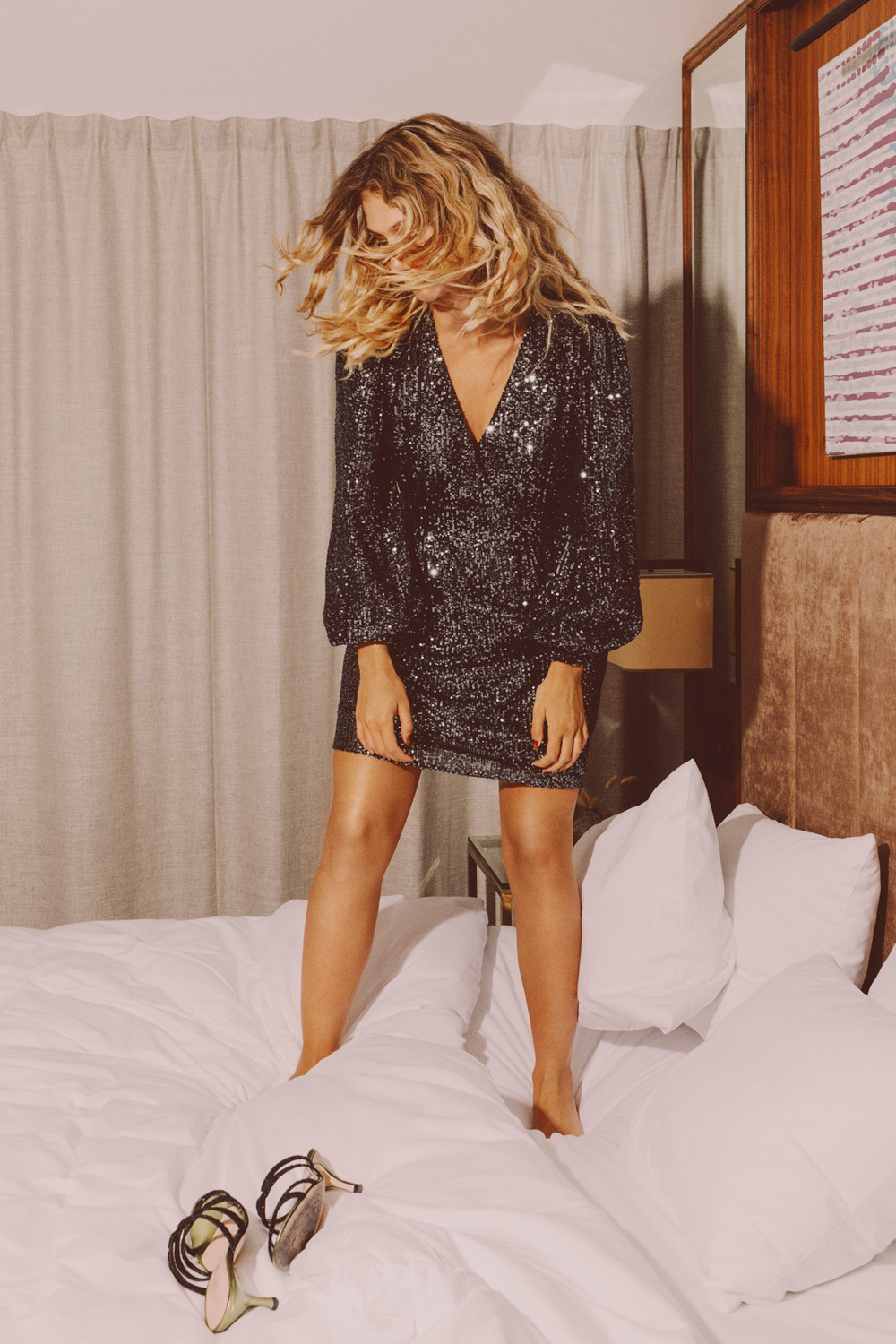 Growing up in an artistic home, the designer Malin Andrén quickly discovered her passion for creating, drawing and sewing. With an Art Director of a father and a seamstress mother it all come naturally to her. At the age of 24, Malin moved to New York to study fashion. Shortly after graduating, Malin moved to Hong Kong to work for several major Scandinavian fashion brands. This gave her the knowledge of production and she also developed an unstoppable urge to create her own patterns and designs. This resulted in her starting By Malina, a brand which was founded in Stockholm 2010.

The goal with the brand was to introduce fashion that she thought was missing in Sweden. Today, By Malina is well known for the use of bright colors and patterns, that contributes to making the designs and pieces stand out in the most amazing way. These designs and patterns breathe the colorful and energetic world that is embodied in By Malina.

By Malina has always been the go-to brand for women who love irresistible patterns and timeless silhouettes. Developing each season to a wider range of clothing, starting off as the brand to visit after RSVPing to the late summer weddings to get that perfect wedding guest dress. Today By Malina is so much more than just saying yes to the dress brand, offering everything from loungewear, casual workwear, upscale outerwear to outside-the-gym-friendly workout clothes.