ATP ATELIER ATP ATELIER ATP ATELIER ATP ATELIER ATP ATELIER
WEDNESDAY 26 AUGUST 15:00 CET COLLECTION PRESENTATION FOLLOWED BY A CONVERSATION WITH CREATIVE DIRECTOR MAJ-LA PIZZELLI WEDNESDAY 26 AUGUST 15:00 CET COLLECTION PRESENTATION FOLLOWED BY A CONVERSATION WITH CREATIVE DIRECTOR MAJ-LA PIZZELLI WEDNESDAY 26 AUGUST 15:30 CET COLLECTION PRESENTATION FOLLOWED BY A CONVERSATION WITH CREATIVE DIRECTOR MAJ-LA PIZZELLI

The beauty of ATP Atelier lies in the contrast of things. The combining of minimalism and playfulness, luxury and sustainability, aspiration and warmth, heritage and modernism. For their SS21 collection the contradictions lie in shapes versus colors and lightweight versus chunky.

The palette is an array of sorbets - a selection of colorful but muted shades that catches the eye without ever being too much. It's neutral but intriguing, earthy but lively. To complement the warm and subdued hues the brand has turned up the volume on sporty and heavier shapes with a new comfy sneaker-esque sole. However, while adding an athletic element they still haven't lost touch with their sharper, sexier shapes. Their signature feather elements are accompanied by a new croco pattern as well as a sand colored fur.

For bags the brand continues to build on their iconic selection adorned with the typical ATP Atelier swoosh-shape through bag flaps, stitching and cut-outs. New and noteworthy bags are really the old classics but in new and updated colorways. Try choosing just one, it's literally impossible..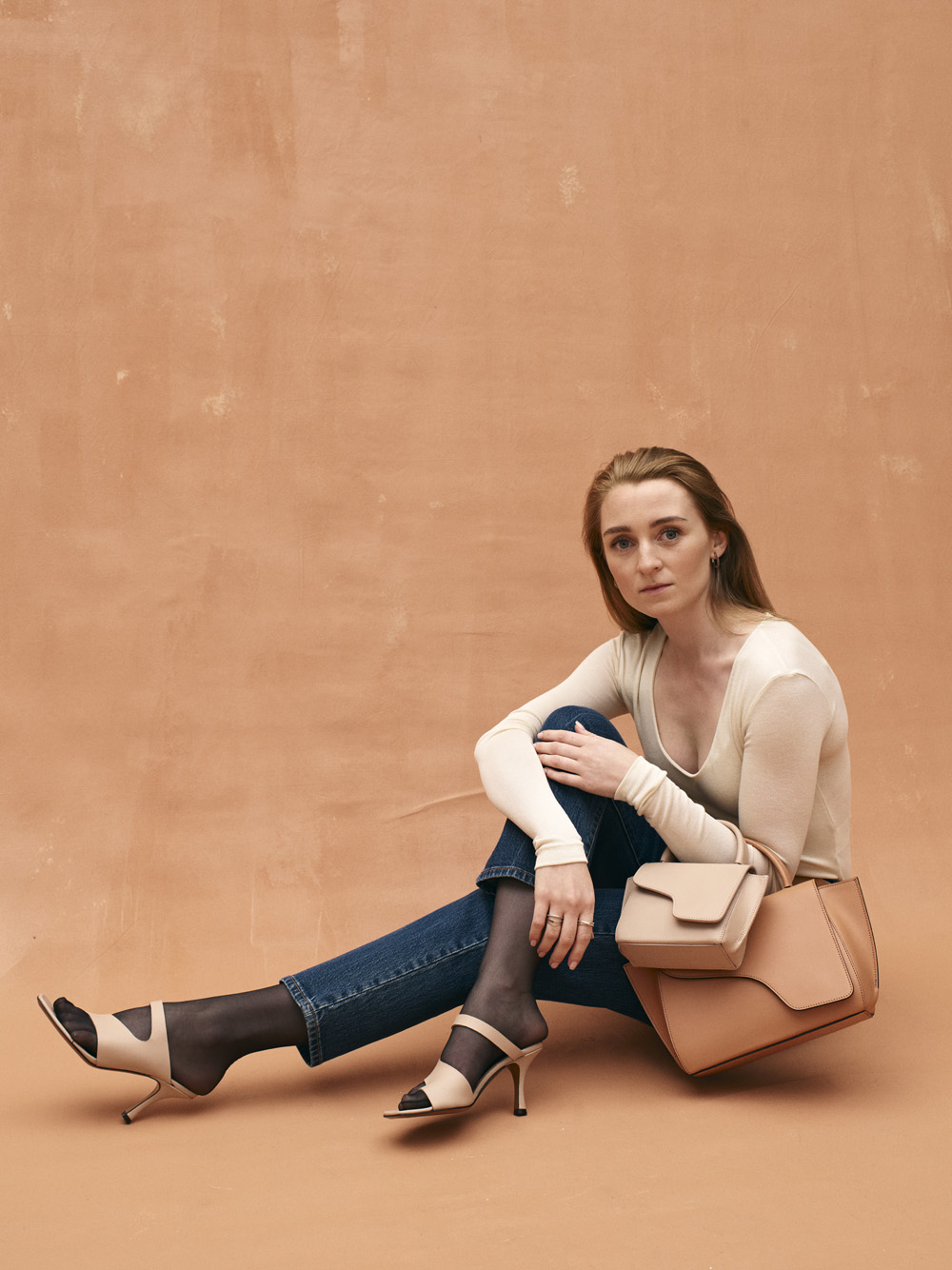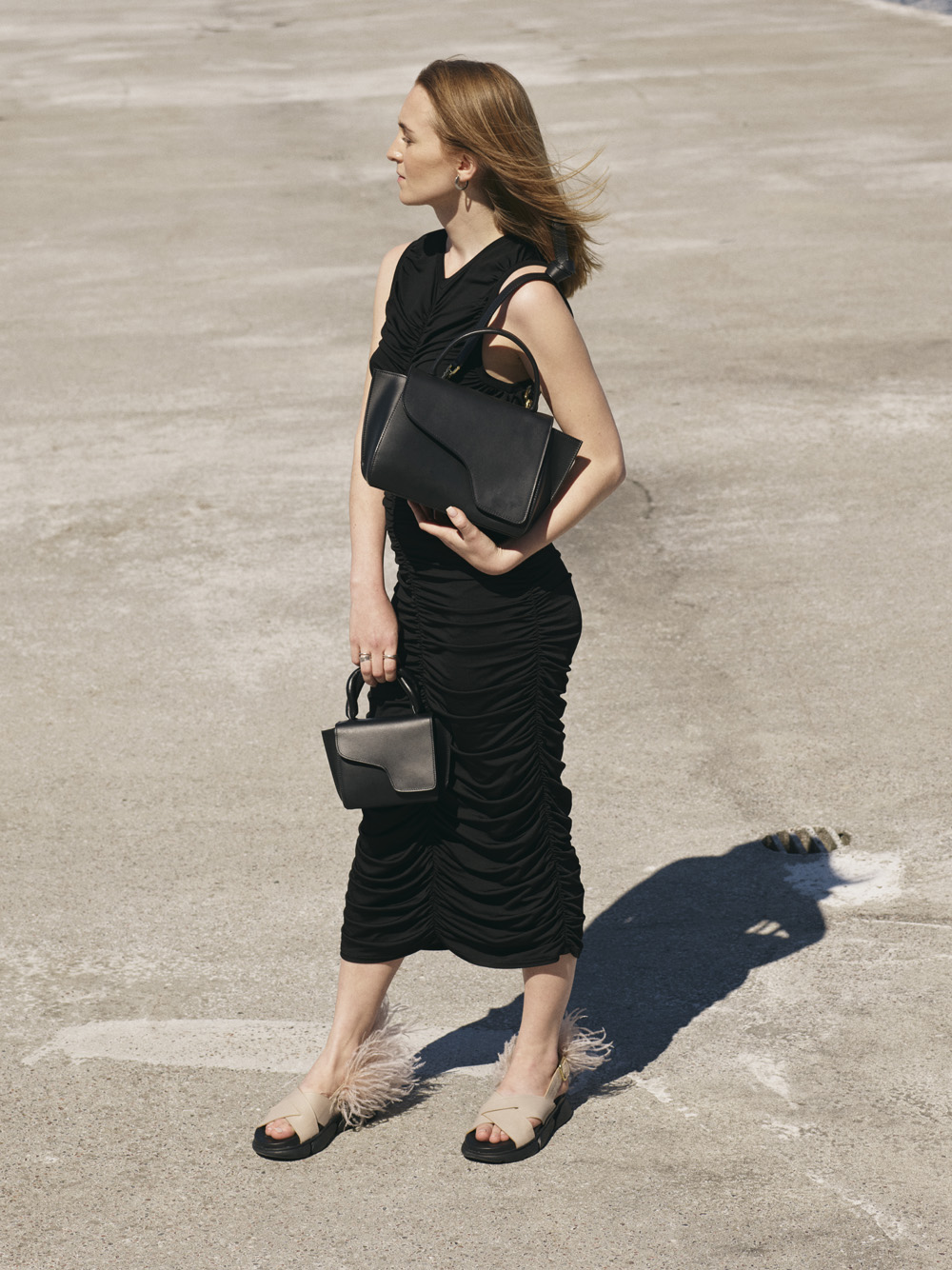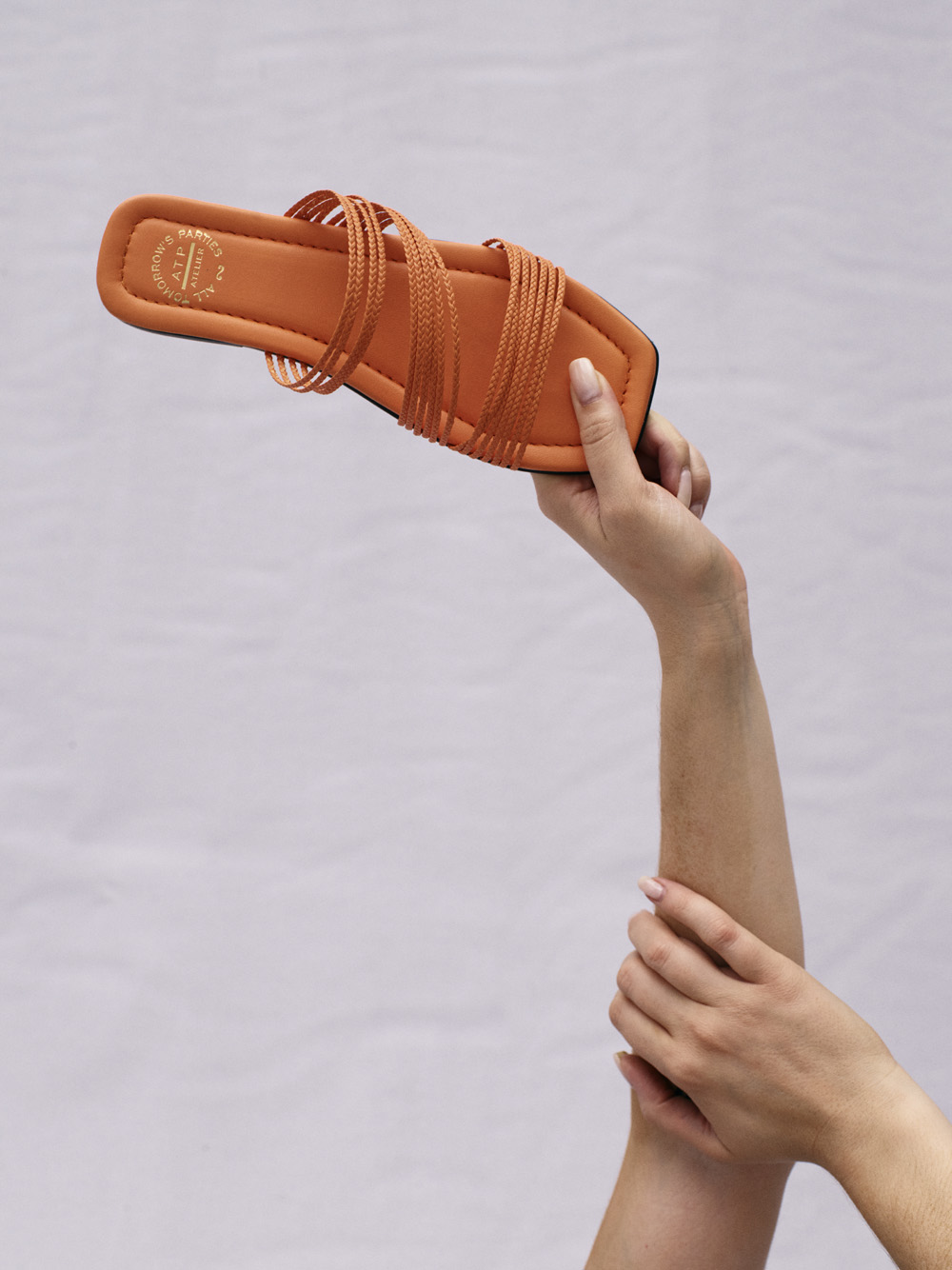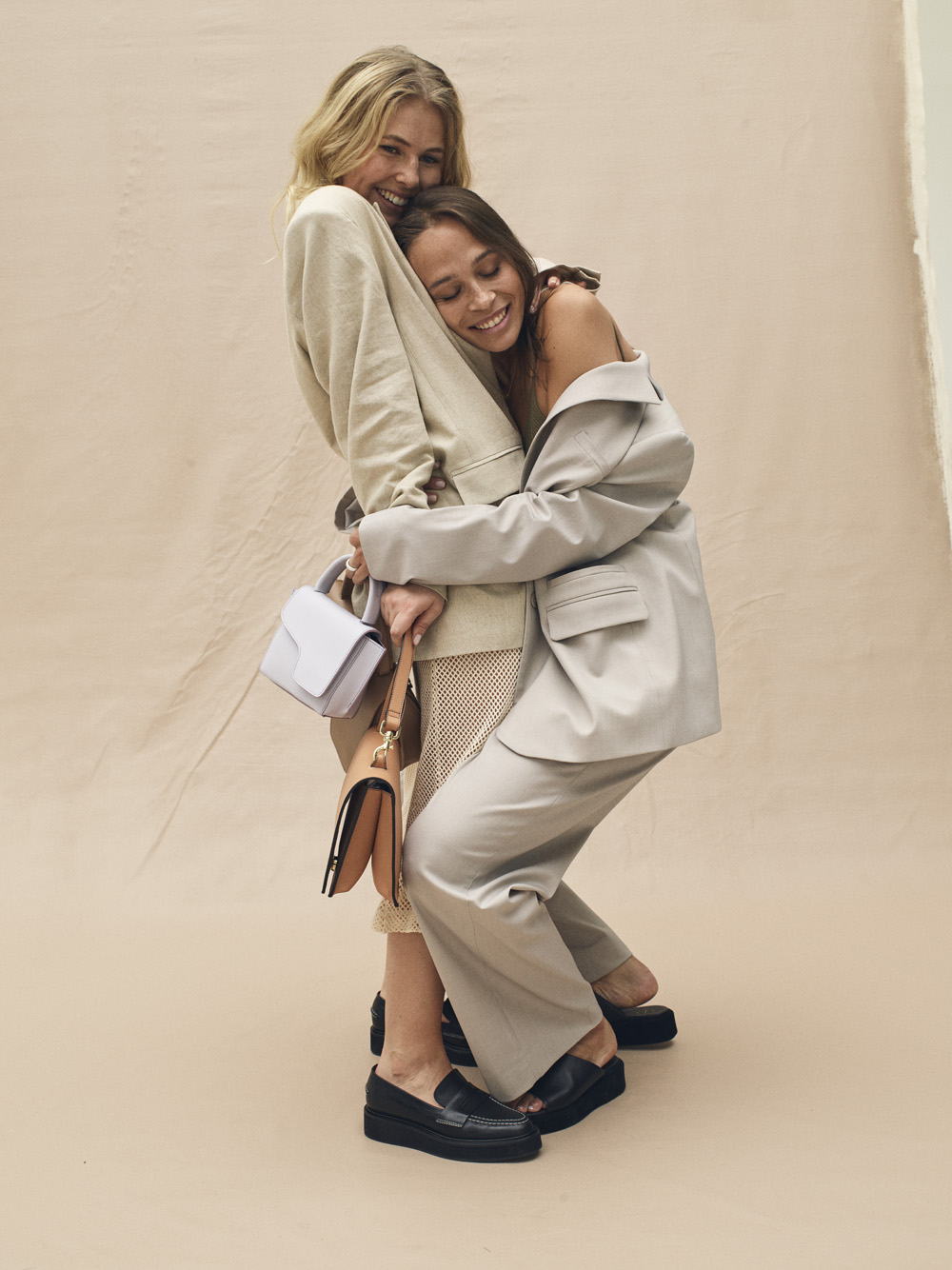 ATP ATELIER was born out of the desire to create shoes and bags that couple contemporary Scandinavian design and authentic Italian craftsmanship. Our mission is to challenge the concept of luxury - to make it smart, not redundant. With a sustainable mindset we set out to create, not just because, but to make a real difference in women's lives.